The hum of the vacuum sealer is a familiar sound during hunting season. It is easily one of my most well-used kitchen appliances and for good reason. Deer, squirrel, rabbit, pheasant, dove...any wild game I shoot is cleaned, quartered and vacuum sealed to be frozen for later use.
It's common for most hunters to own and utilize a vacuum sealer in the Fall and winter months after a successful hunt. Yet, in the past few years I have realized that a vacuum sealer is useful for more than just sealing wild game meat!
Here are a few of my favorite ways to use my vacuum sealer during the summer months when there is nothing to hunt. Not only are you getting your money's worth out of your sealer, but you're saving freezer space by using it!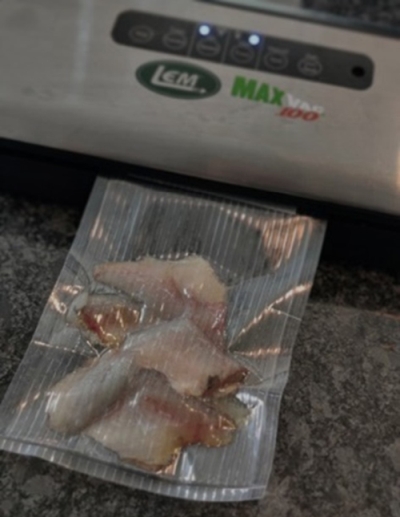 Fish
This one should be pretty self-explanatory…fileting sunfish and crappie after a good day on the water and dividing them into appropriate portions for the vacuum sealer just makes sense. It also tends to thaw faster than if you throw it in a freezer bag or container where it all lumps together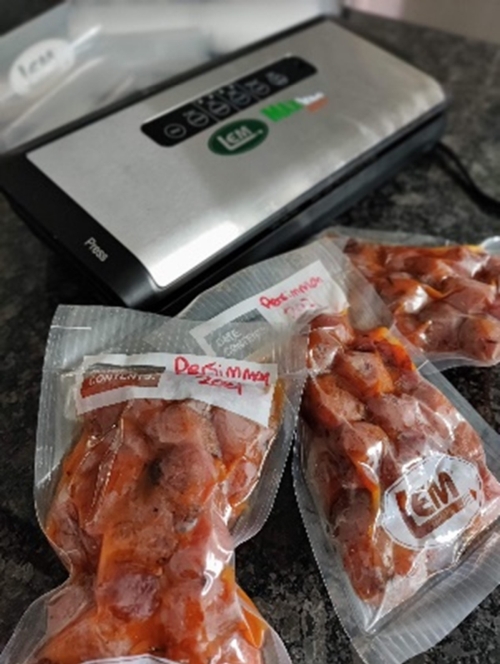 Persimmons
I have spoken about this in a previous article, but Persimmons are easy to preserve in the vacuum sealer. I suggest washing them and leaving them whole, then vacuum sealing as you would any other food. Once they thaw, they are easier to run through a food mill than they are freshly picked. It's a winning situation all around.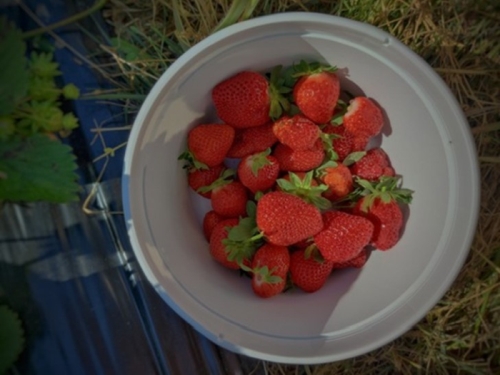 Wild Berries
When it comes to preserving wild berries, it can be tricky Putting them in a large container or freezer bag and simply tossing them in the freezer leaves you with mushy berries on the bottom. The trick is to flash freeze them in a single layer on a cookie sheet, then take them out and put them in the bag to seal. This prevents the berries from getting smashed and they will be whole and fresh when thawed!
Veggies
As someone who has a huge garden every year, vacuum sealers come in handy when it comes to the veggies that you don't want to can. Peppers, tomatoes, beans, peas, even corn…the possibilities are endless. I like to throw tomatoes in the freezer until I have enough to make a giant batch of sauce or salsa – once thawed, the skins will peel right off which is much easier than trying to peel them fresh!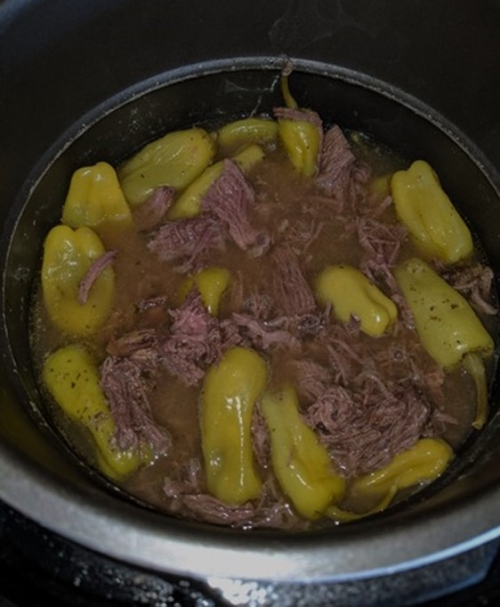 Crockpot meals
Having a few pre-made meals on hand in the freezer is always nice, especially during hunting season. Something I have started doing over the years is creating "dump meals" for the crockpot. It's as simple as taking your raw meat, veggies and seasoning and sealing it all in one bag. Once you're ready to cook it, simply empty the bag into the crockpot, add some broth or sauce, and let it cook all day.
Mississippi Pot Roast is the perfect recipe to use as a crockpot meal. You'll need a 1.5-2 lb. roast, 1 stick of butter, a dry ranch seasoning packet, and an onion soup mix packet. Seal all ingredients together and freeze. When ready to cook, simply dump the contents into your crockpot and add a jar of pepperoncini peppers. Cook on low for 10-12 hours. This is easily one of my favorite recipes to make with roast.
I know that there are definitely some ideas that I have missed here, but my point is that you can do far more with your vacuum sealer than just using it to store your venison. Think outside the box!
About the Author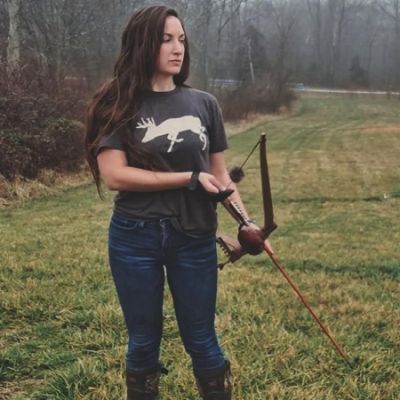 Beka Garris (@bekagarris) was born and raised in NNJ and hunting and fishing was a huge part of her life even as a kid. She now resides in SE Ohio with her husband and three-year-old daughter. Her hobbies include hunting, fishing, gardening, and cooking. She is currently pursuing freelance writing.