Edible, Non-Edible, Hog, Beef, Sheep, Collagen, Natural, Smoked… You want it - we've got it! LEM has the sausage casings you need for your next sausage adventure.
But - first things first - how do you know what casing to use and what you're actually going to make? Don't just wing it - brush up on the types of sausage casings below, and the types of sausage you'll make with them. Use this chart to select the correct casing for the type of sausage you are making.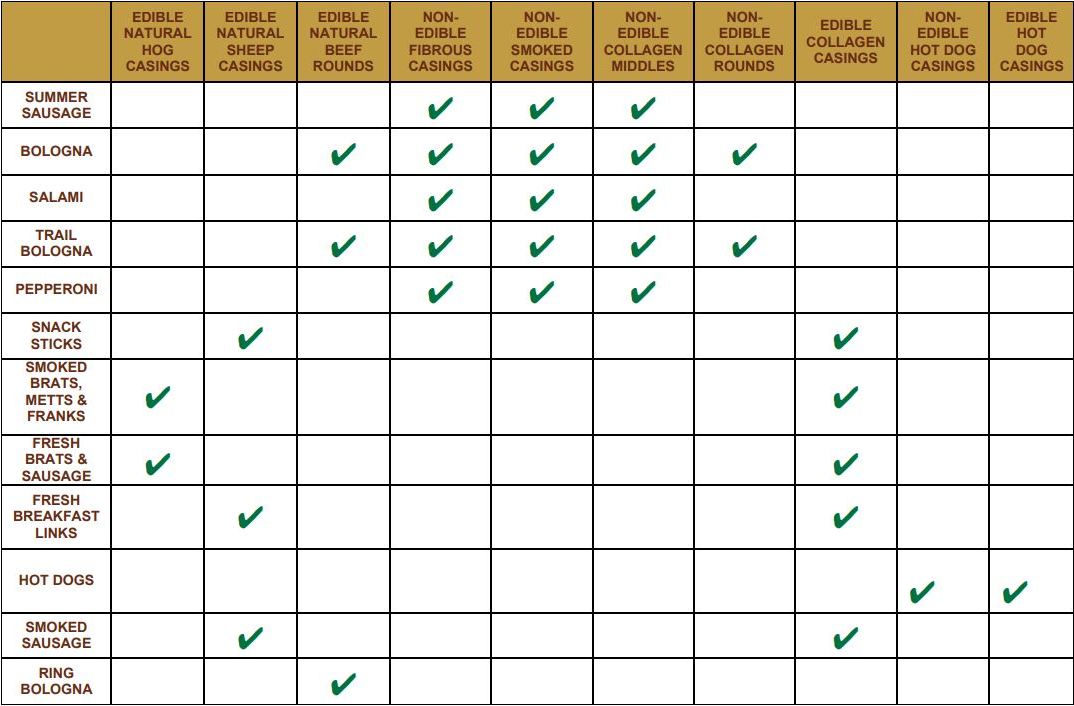 Still deciding which Casings to use for your sausage? Download the chart above and take it with you.
Need more information on Casings and how to use them? Learn more about LEM Sausage Casings here.